WHAT IS VOTIVA?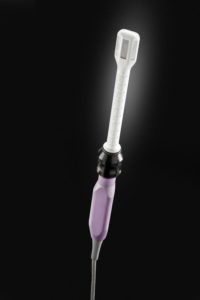 As women age, their bodies face a host of new changes, from a loss to elastin and collagen to physical trauma associated with vaginal birth, to reduced estrogen. The time has come for a safe and effective treatment that treats BOTH internal and external areas and is quick and comfortable. Votiva by Inmode offers technologies that offers immediate results and continued improvement over time for the treatment of sexual dysfunction as an adjunct to Kegal exercises (tightening of the muscles of the pelvic floor to increase muscle tone). Votiva is the number one choice for safe and effective treatment for feminine health. Morpheus8 can be paired with Votiva for even greater results.
HOW DOES VOTIVA WORK?


Votiva uses complementary technologies to address your specific health and wellness concerns. Votiva with the FormaV handpiece, gently and uniformly heats the treated tissue, reducing pain and tightening the pelvic floor muscles. Votiva with the Morpheus8 handpiece is a fractional treatment that remodels tissue.  Your physician will speak to you regarding your concerns and expectations. At this time, they will develop a tailored treatment plan for your individual needs.
WHAT CAN I EXPECT?


During a treatment, a small wand is applied to the problem area, and delivers safe and effective heat.
HOW MANY SESSIONS ARE RECOMMENDED?


Your physician will determine the best course of therapy for you. Most patients undergo between 1-3 sessions.
Request Your Consultation